Cheryl H – Youngsville, NC
We have had 2 projects done by your company in the past 2 years..kitchen countertops and most recently 2 bathroom vanities. We are pleased with the results of these projects and would recommend your company to others. As a small business owner in this country's trying times I wish you well and hope you keep  up your efficient and quality workmanship
Matthew Hetrick
I had called many companies in search of one that could install my countertops before Christmas; none of them could. One of them told me it was unrealistic. When I stumbled upon Hands on Granite, I was surprised by all of their 5-star reviews and now I know exactly where they come from. These guys earn every. single. one. They were not only able to get my countertops in within 8 days of me contacting them, but they did a beautiful job at an incredible price. If you're in the market for stone countertops, don't bother shopping around. This is your new favorite supplier. Seriously.
Matthew Hetrick
Silke – Raleigh, NC
I cannot thank Nadia and her team enough!! My kitchen and bathrooms look absolutely amazing! It took me awhile to find the perfect stone/slab for my kitchen and Nadia was very patient and quoting several options for me. She is also perfectionist!! I chose a granite with a lot of movement and have an odd size/shaped kitchen and she matched the pattern at the seams perfectly!! Her install crew was very professional and super nice and it has been an great, easy and flawless experience!! I would highly recommend Hands on Granite!!
Jim & Deidre S – Raleigh, NC
Hi Nadia! We've been out of town and just got to see the granite you installed. It's beautiful and the installation is superb. We are so delighted with your price and skillmanship and would recommend you to anyone!
Mike L. Durham, NC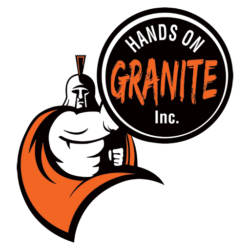 Was very impressed with the quality of care and service we received from Hands On Granite on our recent kitchen redo. We had issues with a previous company and Nadia and Tomas stepped right up and within the first day of contact with them got the ball rolling in the right direction. We had informative communication, showed up to house for measurements quickly and just a few days later granite was installed. Fast service and a great looking installation to boot. Best choice we made to have Hands On Granite do our counters. Thanks again for everything you guys did to get us going and completed!!
Mike U. Raleigh, NC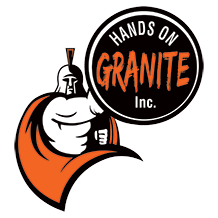 Top notch service, and attention to detail topped off by the best prices in town. I got 3 quotes for my countertops and island, and Hands On Granite beat them all! Fast quote. No seams. Quick service and installation. Had them return to do my bathrooms as well! Highly recommend.
Candy B, Rocky Mount, NC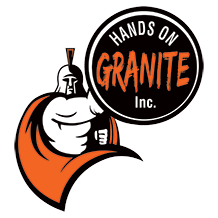 Polite and professional. Hands on Granite was obviously the best choice for my house.
Mike D, Raleigh, NC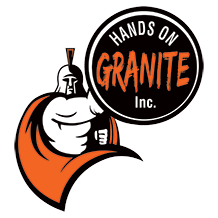 Money well spent. My home looks like it should be in a magzine now!
Melissa R, Knightdale, NC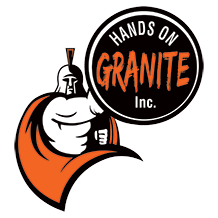 I couldn't be more satisfied. Tomas was fast, friendly and the work was superb.
Beth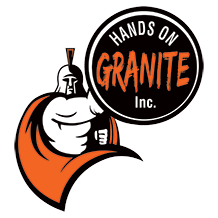 We had a wonderful experience with Hands on Granite. Nadia was very patient and helpful! The installation was fast and they look great! We will definitely be recommending them.
Edward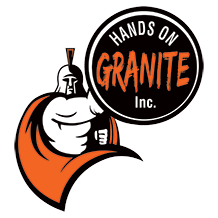 If there's ever a business that deserves 5 stars, it's Hands on Granite. The service and communication were excellent from start to finish. Nadia was wonderful to work with and always quick to respond to our questions. There's no doubt that we selected the right company and would highly recommend them to anyone – you will not be disappointed!
Wesley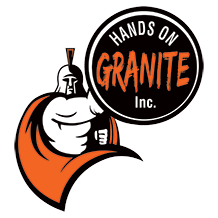 Hands on Granite did a great job with communication, installation and pricing. I would definitely recommend them to anyone shopping for countertops.